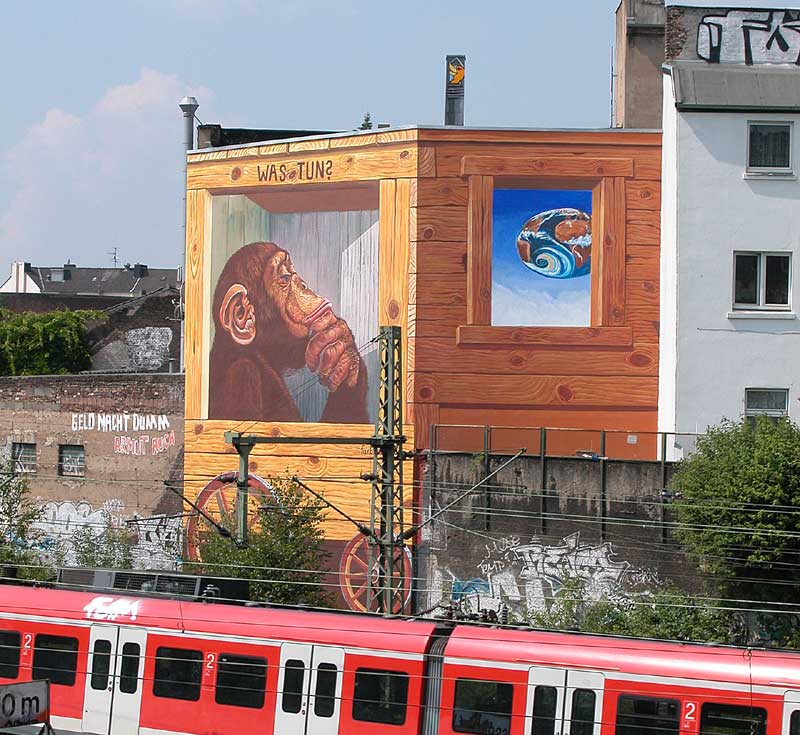 "Was tun?" - " What to do? "
New mural near the central station in Düsseldorf, June 2008
All travelers come from the north to Düsseldorf by train, now are greeted by a monkey, which thinks about the state of the world.
It was made available by the railway employee house building society (EBV).